The brain in TEXA's diagnostics
One software for all vehicles
IDC5 is the TEXA diagnostic software that is then divided in 5 different modules:
IDC5 CAR
IDC5 TRUCK
IDC5 OHW
IDC5 BIKE
IDC5 MARINE
TEXA is the only diagnostic company in the world that can offer a single solution to work on all kind of vehicles.
TEXA customers can mix and match, technicians can customize their solution adding IDC5 modules to their unit to have a tailor-made solution.
Multiple scan tools? No, thank you.
IDC5 CAR
Passenger cars
Light Commercial Vehicles
Supercars
 IDC5 TRUCK
Heavy-duty
Medium-duty
Light Commercial Vehicles
Powertrain
 IDC5 OHW
Agricultural Vehicles
Construction Vehicles and special equipment
Forklifts and telehandlers
Industrial engines
 IDC5 BIKE
Motorcycles
ATV/UTVs
Snowmobiles
PWCs
 IDC5 MARINE
Inboard Engines
Outboard Engines
Generators
PWCs
Curious to know more about the software capabilities on vehicles?
Check our DOWNLOAD page to find all our catalogues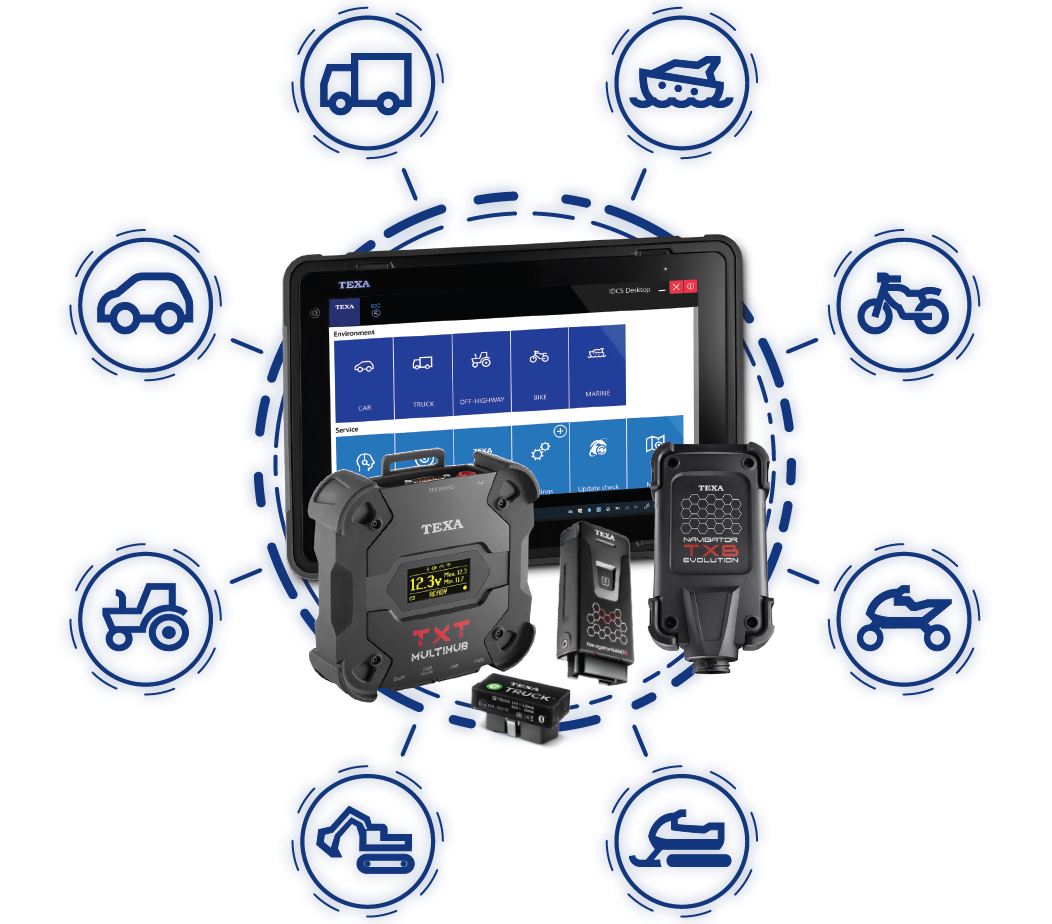 Some of the IDC5 features: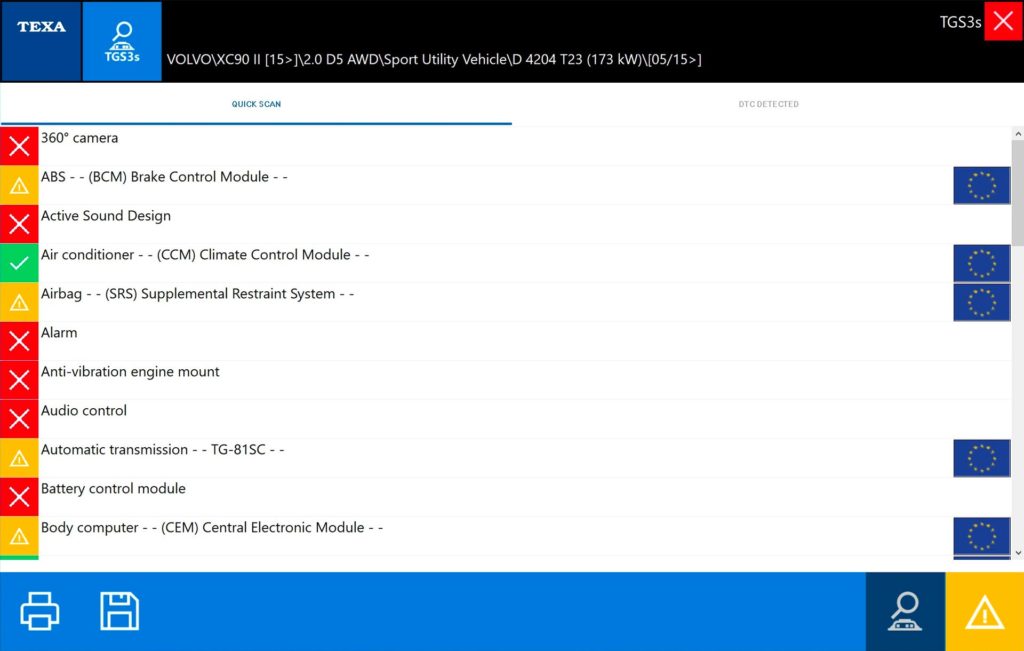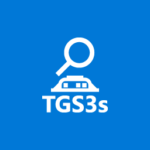 Automatic scan of all the control units installed in a vehicle that can be diagnosed(1), fast in accessing the diagnostics and identifying the control units automatically. On completion of the scan, TGS3s immediately displays any errors, along with the relevant codes and descriptions, and allows you to read and clear them with a single click. You can also launch a self-diagnostic test on the selected system directly from the error detection screen.
(1) The TGS3s scan may not function with older vehicle models, since previous generation control units may not support the latest scanning functionalities.
(2) The DASHBOARD function is already available and activated for customers who use the AXONE NEMO 2 diagnostic tool. For customers who use other diagnostic solutions instead, the function can be purchased through a dedicated "APP" within the "TEXA APP" virtual store.
**At the website www.texa.com/passthru, verify the recommended minimum hardware requirements and the enabled vehicle manufacturer diagnostic functions.

Team and technology at your service
Exclusive services that allow you to make the most of its potentiality and receive continuous support by the TEXA Call Center's team* of specialists.
This way your workshop can always keep up with the latest automotive technologies.
An extra ally for the daily work of vehicle repairers.

* Verify the availability of SERVICER in your own country.