The mobile solution for camera calibrations on commercial vehicles
Discover CCS2 DYNAMICS FOR TRUCKS
The first TRUCK transportable solution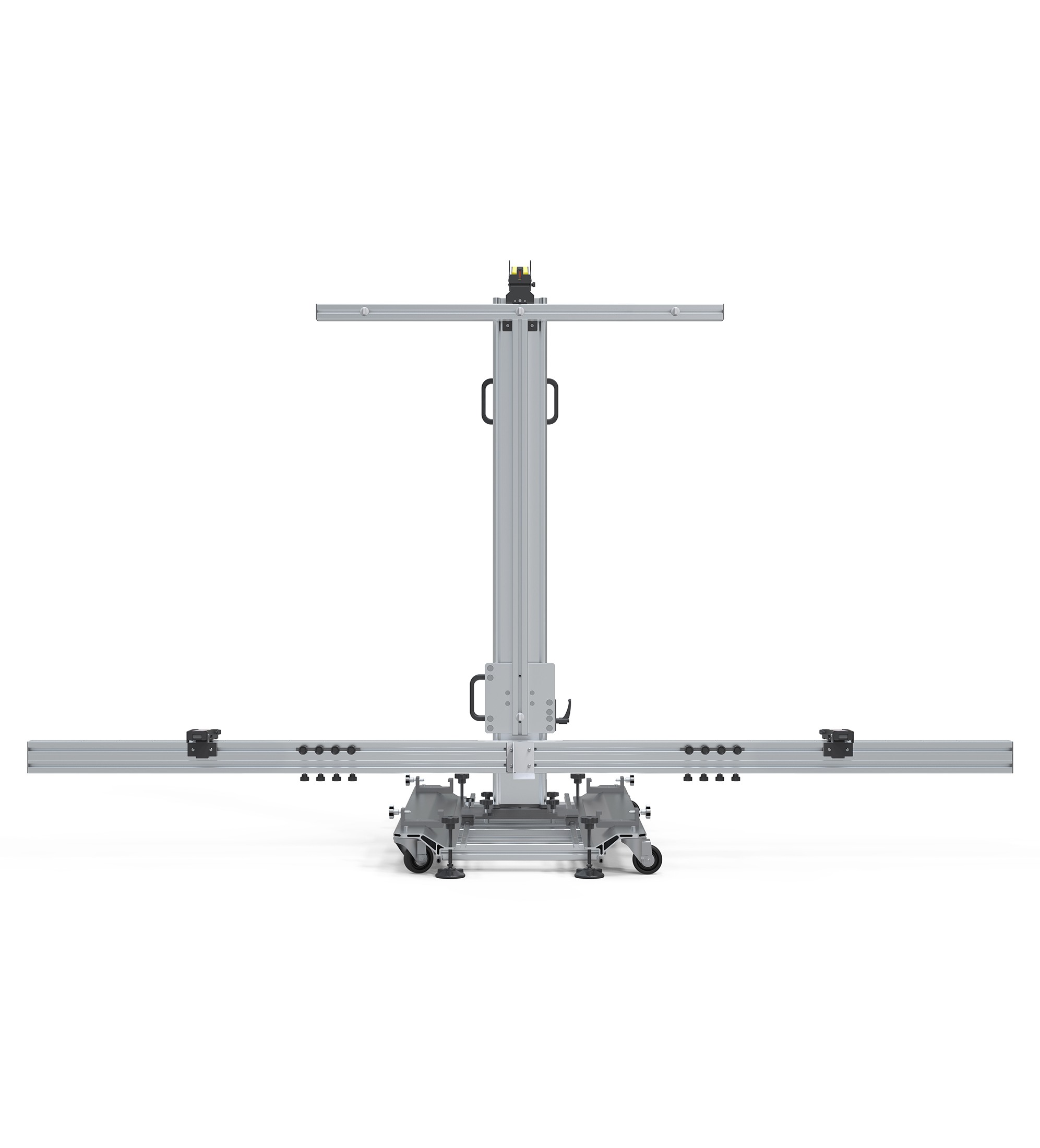 CCS 2 Dynamics is the transportable solution by TEXA for the calibration of cameras on light commercial vehicles and heavy-duty vehicles.
It is compact, stable, and can be easily disassembled and transported in a small-sized van.
The Bluetooth distance measurers, capable of communicating directly with the IDC5 software, guarantee a correct positioning through a guided procedure.
CCS 2 Dynamics is equipped with 4 castor wheels that guarantee a fast positioning, and it can be stabilised thanks to its practical feet. It also can be adjusted horizontally and axially.
Latest generation laser technology
The distance measurers provided by TEXA are the ideal solution to meet the most severe professional and precision criteria requested by workshops worldwide.
ACCESSORY KIT FOR CCS 2 DYNAMICS TRUCK
CAMERA CALIBRATION PANELS
Calibration of front cameras
Height, longitudinal and transverse adjustments
Bluetooth distance measurers

CONNECTIVITY: Bluetooth

MANAGEMENT SOFTWARE AND HARDWARE COMPATIBILITY:
Display units: AXONE NEMO 2 and AXONE NEMO MINI
Interfaces: Navigator NANO S and TXT MULTIHUB

ACCESSORIES: rim clamps