USE OF TEXA SOFTWARE AND DIAGNOSIS FOR BIKES
OBJECTIVES
Get to know all the functions available in TEXA's IDC5 BIKE operating environment, such as: Global Scan, Solved problems, Error Help page, Freeze Frames, Self-diagnosis cable list; Status, Activation and Adjustment pages, Wiring diagrams.
Acquire the basic knowledge on self-diagnosis and the operation of an electronic control unit, as well as on the regulations for the control of pollutants.
Practical case studies on Ducati, Suzuki, Piaggio, BMW.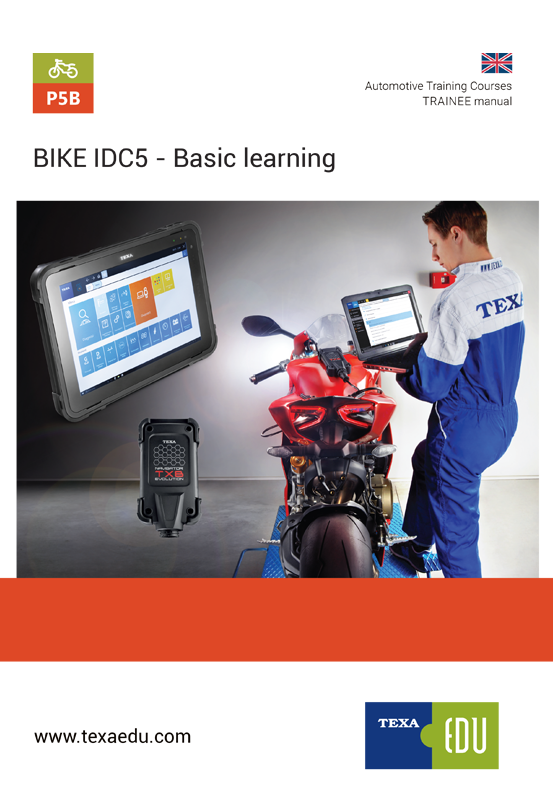 ---
PROGRAMMING
04/03/2021
ONLINE da: TEXA S.p.A.
duration: 4 hours
---
BOOKING
The places for this course are sold out.
Currently there are no courses scheduled
Texa products in this course: